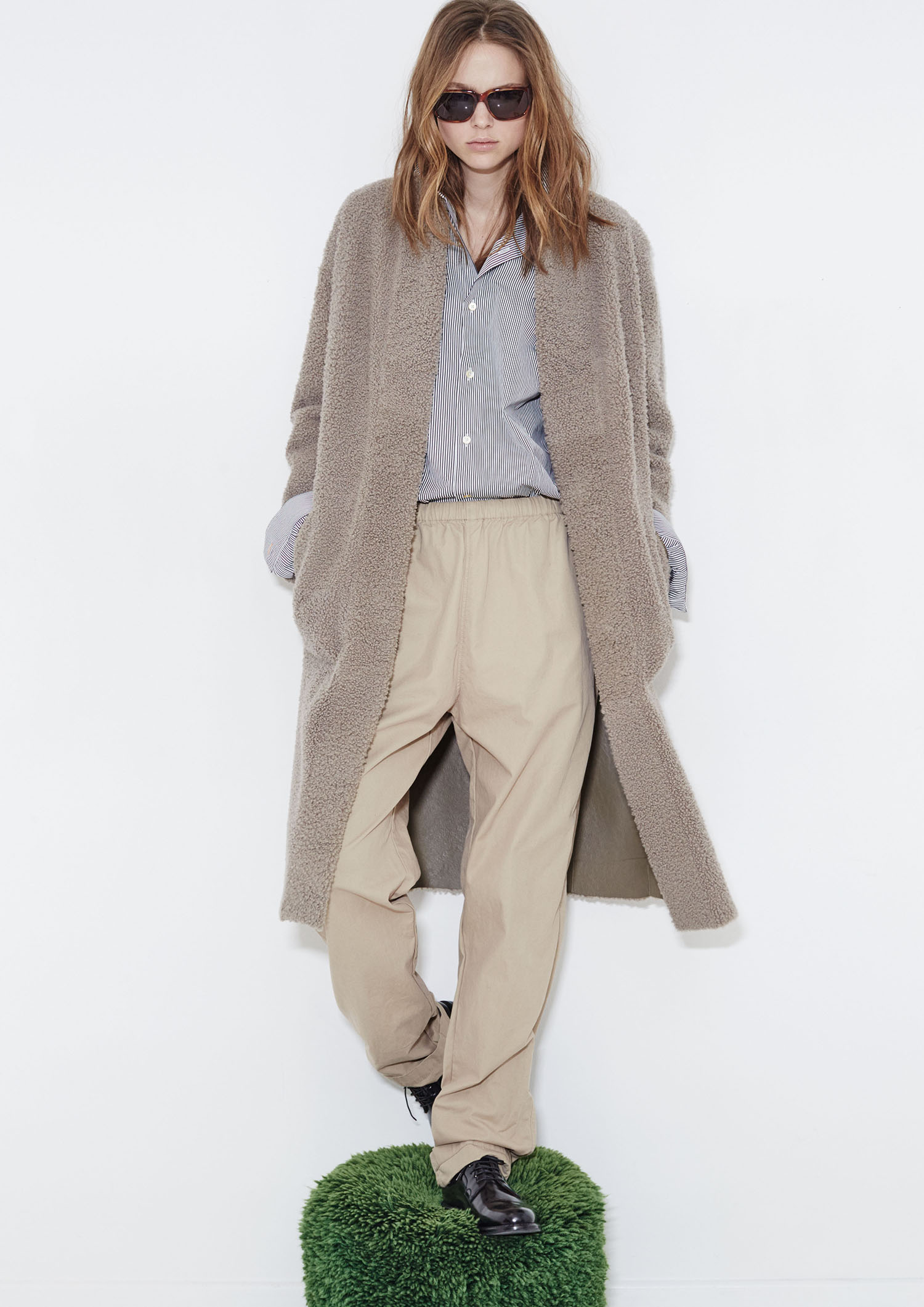 For its 2017-18 fall/winter collection, 32PARADIS, Maison Sprung Frères'
premium designer line, lead by artistic director Valentine Tanguy,
is revisiting classics with the highest demand – trench-coats,
fur-lined coats, parkas and safari jackets will become a dressing « must-have ».
Invisible leather details are now the very image of a confidential
and meticulous luxury. Glen plaids and herringbones invite themselves
among wool clothes and pure cashmeres. Materials – always natural – compete
with grandeur. Mixed cotton canvas and silks conceal sable, mink or merinillo
liners. Fox enhances shearling. Astrakhan inlays wool or lights up with bleaching effects.
Shearlings offer a range of curly, pressed, oversized or ultra-thin
and light teddy looks. Colours are timeless. Warm beige and khaki,
deep navy and burgundy, eternal grey coupled with ivory white to enlighten
a line adorned with a touch of blazing and pastel rust-coloured.
32PARADIS Sprung Frères world follows on from a perfect balance between
modernity, comfort and unostentatious luxury.