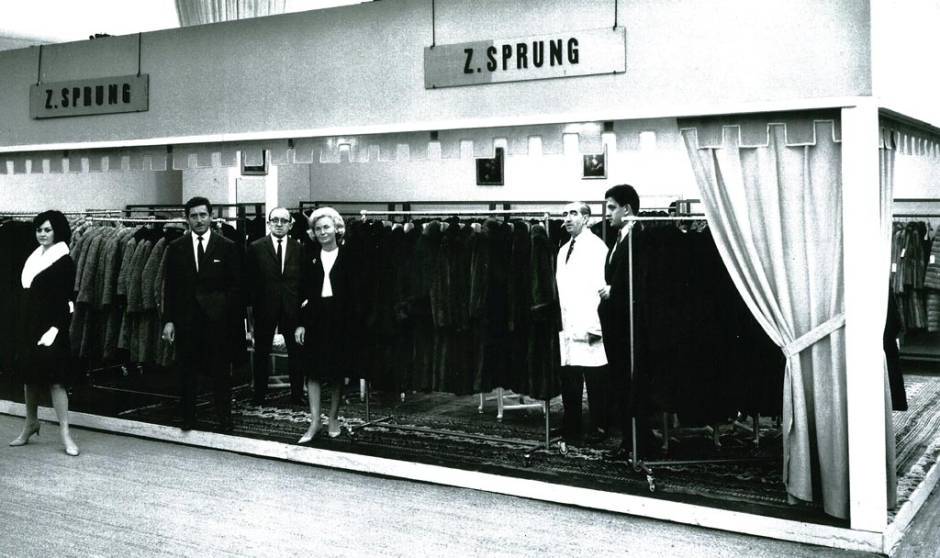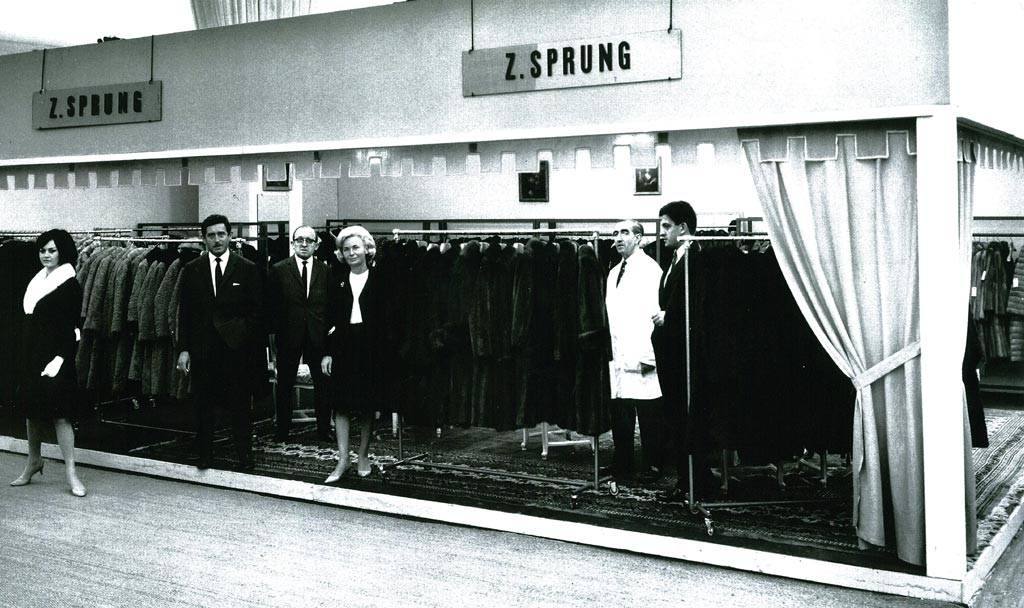 SPRUNG FRÈRES « Maison de Fourrure » in Paris
A 100 % family company
After moving to Paris in the heart of the Roaring Twenties, Alexander Z. Sprung opened his first master furrier workshop. He passed on his passion and knowledge to his children who joined the company at the end of the Second World War. Five brothers who love beauty, women and style.
Together, they are dedicated to the manufacture of fur and all materials associated with it, such as leather, cashmere and shearling. Over the years, the family business grows and, in 1961, became the  SPRUNG FRERES company leader of the profession in France and with a prominent place in the international market.
In the 1980s, a new generation takes over and emphasized the dynamism and the innovation spirit. A new momentum was given to the company.
New century, new lines
Fur become lighter, metamorphoses itself : reversible, new coats are worn during the day or for an evening party, the uses are multiplying.
With a worldwide presence, SPRUNG FRERES became a figure head of the French fur, mixing tradition with talent and innovation for the women's greatest happiness.
In 2003, the encounter between SPRUNG FRERES and stylist Valentine Dufour gave birth to the « 32PARADIS SPRUNG FRERES » line. A mix between an everyday look for oneself and genuine fashion envy.
Allure and feather effect for a new generation of furs. The latest addition to the Maison « SPRUNG FRERES collection plume » was a great success.
2006 : Valentine Tanguy becomes the new artistic director of "32PARADIS SPRUNG FRERES"
After 15 successful years of collaboration, creation, innovation, and wonderful relationship, Valentine Dufour, called for new projects, gives the leadership of the style of 32PARADIS to another Valentine : Valentine Tanguy, who worked with her from 2012 to 2014.
New identity : PLUME and SPRUNG FRERES become SPRUNG
The general artistic direction of SPRUNG FRERES is also managed by former collaborators of Valentine Dufour on the PLUME collection, which had become through the years the new creative vision of the company.