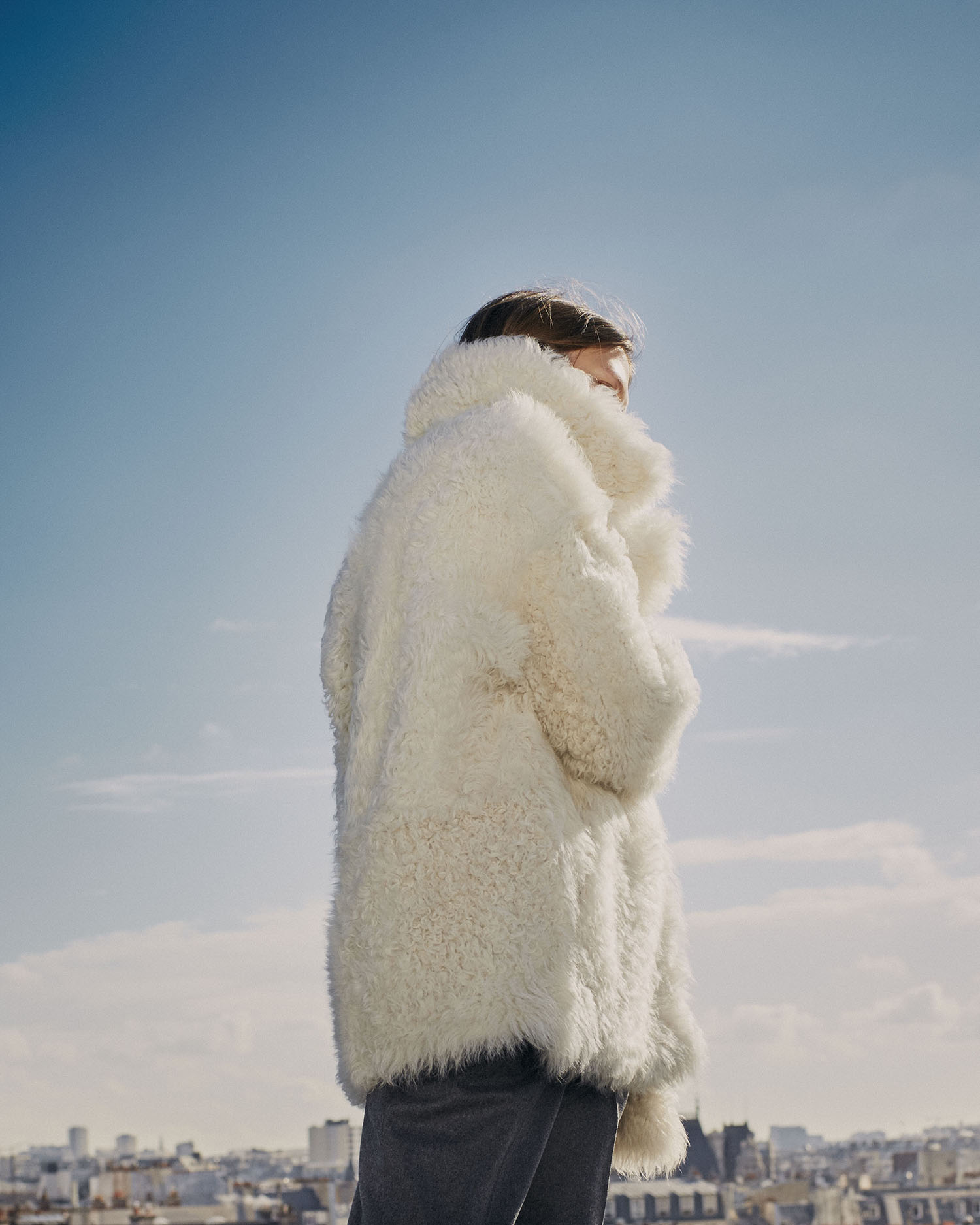 The house renews its identity and artistic
direction, merging the prestigious history
of SPRUNG FRERES and the contemporary
of Collection Plume.
SPRUNG FRÈRES is reborn as SPRUNG.
The DNA of SPRUNG is an infusion of classic
contemporary with a touch of modernity.
Fur and shearling apply themselves beyond
its norm with cotton and woolen fabric. Colors
are subtle, precise and well studied to
enhance the beauty of the materials.
Inspiration for Fall Winter 2016/17 is drawn
from the rich culture of the Native American
and the magnificent landscape of the west.
Ethnic patterns make its way into fur creating
unexpected effect.
New assortment of shearlings meeting technical
details and sportswear influence, give a
new approach to the classic shearling coats.
Sensible in the spirit of the time while respecting
the tradition of savoir faire, SPRUNG
continues to accompany and beautify women
of today and tomorrow.